Low-Voltage Lighting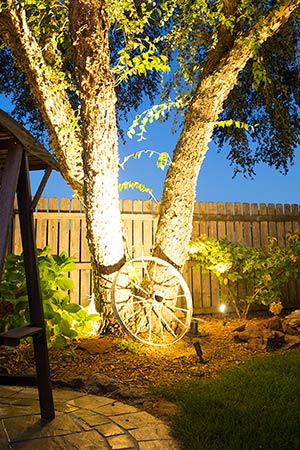 Low Voltage Lighting allows you to enjoy your outdoor living space well into the night. Landscape Lighting can dramatically enhance the look of your outdoor living space and provide additional lighting for the security of your home.
There are many options to choose from when you take advantage of savings with our LED Low Voltage systems. LED lights are up to 85% more efficient than traditional lighting sources, which means they will last for years, are less expensive to power, and give off less heat.
There's no limit to the effects you can achieve; from ethereal moonlight beamed down from a tree canopy to a subtle glow that washes over a low garden wall. A pleasing lighting scheme is also about artistry and van really enhance your home's beauty.
Beautify Your Outdoor Space with Low-Voltage Lighting.
Contact us today!